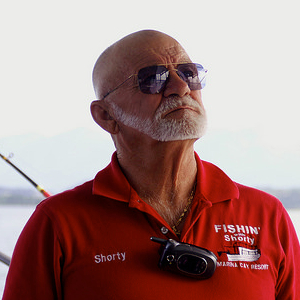 Howe's Fishing, located in Montana's Flathead Valley, near Glacier National Park, is like no other Flathead Lake fishing guide service. We strive to provide you with a fishing experience that you will remember for a lifetime.
When it comes to fishing, touring and exploring Montana's Glacier Country, we offer ten boats to serve you, from world famous Flathead Lake to the small local lakes and river sloughs that offer some of the best fishing this side of the Mississippi. We also offer guided trips on the East side of the state, specializing in the giant fish of Fort Peck Reservoir.
Ice fishing? We live for it! Our hardcore, tournament tested ice guides will treat you to an incredible on ice adventure!
Let's go fishing!
A Able Fishing Charters and Tours was started by George "Shorty" Goggins in 1987. Back then, there were several outfitters on the lake, most of which have come and gone, but A Able Fishing Charters and Tours lives on.
Originally called A-1 Charters, the name changed sometime in the early 90's. Back when it was important to be the first "name" in the phone book. When several other local businesses in the area decided to call themselves A-1, Shorty changed the name to A Able and the rest is history.
The name "Shorty" is synonymous with Flathead Lake. Thousands of customers, and hundreds of lifelong friends have been out on the big lake in an "A Able" boat. Many of the guides and outfitters on the lake today got their start with Shorty.
In 2008, Shorty sold the business to Pat and Tobi Campanella. Longtime customers and friends, Pat had previously worked in the charter business on Lake Tahoe and had guided hunters and anglers alike in Alaska for years before coming to Montana
Shorty and Pat, along with a couple other part-time guides, worked the big lake for a couple of years before Shorty permanently retired in 2009.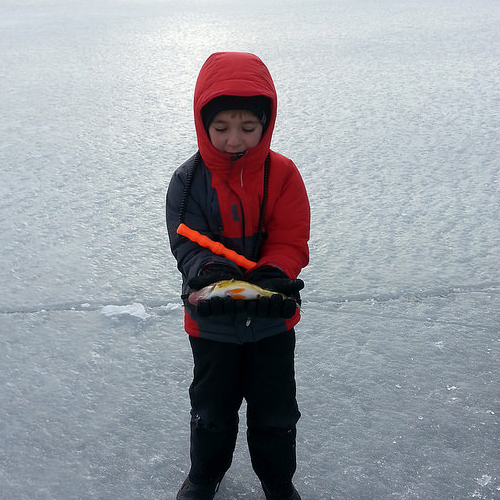 In early 2011, current owners Mike and Cindy Howe became the new owners of this storied company. Pat and Tobi needed to return to Alaska for career reasons and Mike and Cindy, already involved in numerous outdoor ventures in the valley, were looking to expand into the outfitter business. It was a perfect fit.
For years, A Able Fishing Charters and Tours was based out of Marina Cay Resort in Bigfork. In 2011, A Able Fishing Charters and Tours returned and once again calls Marina Cay home. While there are new names on the masthead, the legacy of Shorty and A Able Fishing Charters lives on. (Shorty passed away in April of 2017.)
Another twist to the story…
Back in the early 2000's, Captain Bob Orsua got his start with Shorty, and within a few years had started "Mo Fisch Charters", along with Captain Matt McComb. Mike got his start in 2009 guiding for Mo Fisch, before purchasing A Able and becoming friendly competitors with Bob and his Mo Fisch guides. In early 2017, tragedy struck when Captain Bob was diagnosed with aggressive cancer that would take his life within thirty days. Mike was offered the opportunity to purchase the Mo Fisch business and combine the two largest charter companies in NW Montana. The circle was now complete…
While operating under the umbrella of Howe's Fishing, both A Able Charters and Mo Fisch Charters honor and respect the roots of both companies, and maintain boats in both Lakeside and Bigfork, Montana. Mike and Cindy Howe, along with guides Matt McComb, Pat Campanella, Chris Mischke, Bryan Sutch, Jr. Garrison, Cameron Hockett, Christopher Marx and Ivan Keeney are ready to serve our valued customers with the finest guided fishing the valley has to offer. Along with our crew over in Fort Peck, we look forward to you choosing Howe's Fishing to help make your memories happen on any and all of the waters we serve. Let's go fishing!